Watson and Martin townships have come to an agreement on fire service for Watson next year.
The Watson Township Board Thursday night approved a new contract in which it will pay Martin Fire & Rescue $8,000 per year for service in a three-mile area of Watson and give its blessing to Martin billing insurance companies.
Watson Supervisor Kevin Travis noted the original offer was for $7,500, half of what the Martin department had been getting annually in days gone by.
However, he told board colleagues, "As of now I am satisfied with this proposal from Martin."
Trustee Michelle Harris, however, said, "I'm concerned about why (Martin) needs our permission (to bill insurance companies). It's not necessary."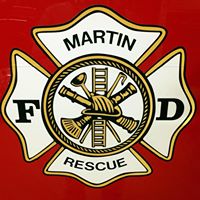 Dillon Thomas, representing Martin Fire & Rescue, explained, "Previously we did not bill anyone (for insurance) we served in your area."
Allegan County Commissioner Gale Dugan asked if it was necessary for Watson to adopt an ordinance in order to collect insurance, but Trevor Beilby, representing Hopkins, said it has not billed Watson for its insurance runs either.
"An ordinance should not be necessary," he said.
Watson has been discussing pulling back on part of its contract with Martin because the Hopkins Area Fire Department has set up shop at the Watson Township Hall, including equipment. The three miles Martin covers will be on the east side near the expressway, beginning April 1 of next year.
In other business Thursday, The Watson board members:
Heard complaints from three citizens about blight problems in the township. One was from a new resident, another from Jay Eveland and another from Bill Traywick.
Travis explained the township has a blight ordinance that is time consuming and difficult to enforce.
He referred the issue to Trustee Jack Wood, who is zoning enforcement administrator for eight hours a week at Allegan Township. Wood gave preliminary explanations of the process.
Was told that a request from Northstar Aggregates LLC to have a mineral mining operation and single-family homes development has been postponed until Jan. 27.
Approved the appointments of former Trustee and Supervisor Rod Zeinstra and Jack Eveland to positions on the Board of Review.