by Robert M. Traxler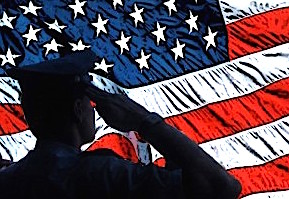 Janet Hook and Evan Helper of the Los Angeles Times basically said that President-elect Joe Biden kept his number one campaign promise, so the other campaign promises do not matter.
The number one promise was beating President Donald Trump. They went on to say that President Biden will not be able to keep his campaign promises because there is opposition in the Congress. Welcome to our two-party system and our adversarial system of government. Have you ever heard of Speaker Nancy Pelosi and the resistance?
The President-elect Biden transition team calls for unity, really? The President Trump haters, the resistance who called for verbally and physically attacking Trump supporters, are calling for unity. Folks, who can make this stuff up? The socialists who called for and are still calling for the blackballing and the shunning of members of the current administration are calling for us to unite under them; so just how does that work?
I listened to President-elect Biden speak on his administration. It was a short speech by political standards, around six minutes; he never once bragged about the abilities of his choices for cabinet posts, but instead about their minority status. Apparently, socialists do not care about abilities; the color of their skin and gender matter more than the content of their character.
The Reverend Martin Luther King is turning over in his grave. President-elect Biden said, "I will have the most diverse government ever." It would be nice if he just once commented on their competence and experience.
President-elect Biden did not serve in the military because of a medical condition; I am waiting for the snarky comments from all of those who mocked President Trump for the medical condition deferring him from the draft. Will we ever see the anti-Trump left being fair and consistent on that subject? Not a chance in hell.
We were told not to be concerned with President-elect Biden's age, 78, because his father lived to be 86. OK, but what was his father's physical and mental condition the last eight years of his life, and did his Dad have his finger on the nuclear holocaust button?
President-elect Biden has problems keeping focus and linking his words; like him or not, you must admit he is not razor sharp any more. As President Barack Obama said when his vice president said something stupid, "That's Joe being Joe."
President Obama said not to be concerned with "Joe's age" because he will have sharp people around him advising him. What a relief — we will have a group of unelected policy wonks making the life-or-death decisions. President-elect Biden has referred to 'President-elect Harris' a number of times, and a 'Harris-Biden' administration as well. Are you trying to tell us something Mr. President-elect?
Lets' think about then Vice President Biden complimenting President Obama for not taking his advice on killing Osama Bin Laden. Vice President Biden said he argued against the military action to kill the architect of 9-11, but President Obama was smart in not taking his advice and went ahead anyway.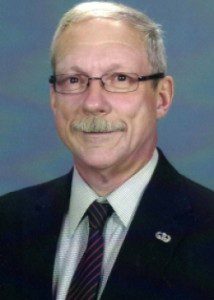 If I were a terrorist, I would be sharpening my muhaddab, looking for infidels to behead. A fully progressive government will understand and tolerate Islamic terrorists; they are victims of the Israeli Jews and American capitalism after all. Victims of Jews and capitalism? Sound familiar? Worldwide fascism in the first half of the 20th century.
Let's look at the "defund the police" movement and the understandable backlash from minority communities to its insane objective of strangling law enforcement in favor of a socialist/social service/justice approach.
Two givens in law enforcement go back to the days of Sir Robert Peeler, the father of "modern law enforcement," who founded the Metropolitan Police in London in 1829, in a place near Scotland Yard. He stated that 1) lighting prevents crime, and 2) police presence prevents crime.
The poor, crime-ridden neighborhoods in cities that defunded or reduced law enforcement presence have seen an explosion in violent crime; not unexpected by anyone who has studied criminology or ever served in law enforcement, but shocking to the social justice movement.
Common sense is not so common in the social justice movement; good feelings and lofty goals rule, common sense not so much. My opinion.