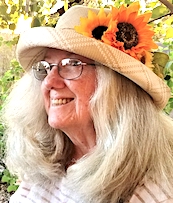 The plumber was digging around in the pipes…
And he saw something shine in the muck, and it turned out to be the soul of the last tenant.
He gave it to me and I said, "I wonder how one can return it?"
And he shrugged and said he found stuff like that all the time.
"You'd be amazed what people lose," he said.
(Anonymous)
About 31 years ago, in the Wayland Union School District, a student, disgruntled about one of his high school teachers, embarked on a spree of harassment of that teacher, abetted by a couple of uncles.
The harassment was in the form of taunting and threatening phone calls, which the teacher reported to school authorities.
The issue went before the board of education for discipline.
As it happened, this student was an outstanding athlete whose future could be adversely impacted by such discipline because it would disallow him to finish the season.
Enough members of the board of education felt that the student should not be so harshly disciplined that his college prospects might be harmed.
But teachers believed that their safety and well-being hinged on this student being strongly dealt with.
There was significant public outcry, teacher pushback and internal board disagreement, along with widespread, negative publicity for the school district.
An imminent school board election and some recruitment efforts on the part of teachers resulted in my running and being elected to the board.
After my being sworn in, one of the very first things to come before the board was this student and his disciplinary action.
Once I understood the process and options open to the board, and after I had been fully apprised of the details of this series of incidents, I had no qualms about the correct course of action.
I voted with the majority of the board to suspend the student and deny him the remainder of his athletic season.
His harassment and perceived threats against his teacher clearly constituted a violation of the code of student conduct and the athletic code.  He had to be made, not an example of, but accountable for his actions.
The community, as a whole, was in favor of this board action.  The previous uproar dissipated, and the story passed into local history.
I was reminded of this experience as I was listening to the debates over what actions ought to take place concerning our president in light of the failed Jan. 6 coup at the U.S. Capitol.
Congress was in session to count and verify the ballots of the electoral college when President Donald Trump made his inflammatory speech inciting insurrection.
His video-recorded rhetoric immediately prior to the mob violence was clear as to Trump's intent.  It was further bolstered by recent rants, one of which was heard in a recording of an hour-long telephone call made to the Georgia Secretary of State in which Trump prodded, cajoled, begged and even threatened Brad Raffensperger to alter election results to reflect a win by Donald Trump.
It didn't' take long after the riot for congressmen to demand Trump's immediate resignation.
There were also some in Congress who urged the invocation of the 25th Amendment to remove Trump, while Speaker of the House Nancy Pelosi encouraged filing another impeachment against the president.
While these options have been weighed, there have also been calls for more than a few senators and representatives to be expelled from their offices as well.
Then there are the hundreds of rioters who deserve to be indicted for their various crimes committed during the insurrection.
Donald Trump, an assortment of senators and representatives, and countless rioters have one thing in common. Every one of them must be held to account for their illegal, immoral, and illicit behavior.
There are no excuses for their cases not to be made in the proper chambers, courtrooms or courts martials, where the judicial systems can give each his day in court, preparing for whatever punishments are deemed appropriate for them.
I don't endorse a wholesale verdict of guilty outside the legal system, even in the face of what appears to me to be incontrovertible, recorded evidence of complicity and guilt.
Let the House convene tomorrow and vote on articles of impeachment against Donald Trump once again.
Let the Senate hold a trial if necessary.
Let Congress decide whether to censure or expel some of its members.
And let the criminal justice system handle the particulars of the rioters' assortment of crimes.
This isn't just some disgruntled kid pissed off at a teacher who gave him a bad grade or otherwise annoyed him.
This is sedition.  This is a failed coup.
Hold the lot of them accountable.