by Robert M. Traxler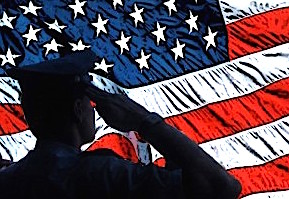 This column will anger the good folks on both ends of the political spectrum, however, I feel strongly about its need to be said.
Liberals value free speech; leftists and socialists do not. Every left/socialist government has banned free speech to a great extent. I use the word "every" with great care, as normally it is always wrong, but in this case, I feel confident about its use.
Socialism is not liberalism, and is what the leftists are doing, hijacking a movement from liberals to the leftists, from progressive to socialist. The leftists calling for banning free speech on social media are not liberals.
Big tech corporations have been highly intelligent (no one is saying they are dumb); they are now courting the liberals, indeed using liberals to destroy free speech, and to open markets to China in the name of the Democratic Party. The leftists the big tech billionaires and multi-millionaires are using the Democrats, and unknowing liberals, to ban competition, to monopolize social media and ban free speech in the name of social justice and socialism.
CNN, MSNBC, Facebook and Google, along with many other corporations and others, are using big tech's enormous power to freeze out political opposition, Fox News and other competitors. Indeed, they have asked service providers to ban Fox News from the airwaves.
Amazon has de-platformed Parler, a conservative alternative to Facebook. True liberals, if aware of the way they are being used by the big tech billionaires pursuing a monopoly worldwide, would be outraged, I am sure. Being used to remove controls and tariffs on China, those currently producing blue collar manufacturing jobs for Americans blue collar workers, would never be tolerated by liberals.
Big tech becoming even bigger would also never be tolerated by liberals, who pride themselves in being trustbusters of old. It was progressives under President Theodore Roosevelt who broke up the rail, steel and oil monopolies. The same progressives are being used by the leftists to foster political correctness, monopolies, and socially correct billionaires.
The left sees no problem using the FBI and the CIA domestically against political opponents; leftists/socialists welcome such actions. Big tech has endeared itself to the leftists coming out against dairy, french fries, internal combustion engines, red meat, fossil fuels and an entire list of other items to include banning certain words like father and mother; this is the ultimate censorship.
The left will rationalize its support for censorship, monopolies and unfair trade practices with China, citing stopping social injustice; it is my opinion they are ignorant, unknowing pawns in the movement from liberal/progressive to leftist/socialists.
Relinquishing freedoms to the government is not liberal; surrendering free speech to the socialist media corporations is not liberal; eliminating unfair trade practices with China is not liberal; corporate monopolies controlling information is not liberal; but they are 100% in line with leftists and socialists.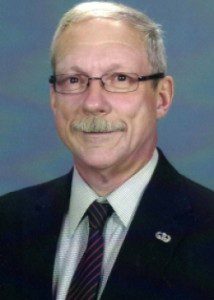 The government spying on political opponents and using the FBI and the CIA is something that would outrage liberals, but it is something that is a normal thing to do for a leftists and socialist government. It is time for the American liberal/progressive movement to open up and see that they are being used by the leftists and the socialists; it is time for American liberals to sit down and re-evaluate their core values.
Liberals fought to allow the National Socialist Party of America to march in Skokie, Ill., in the 1970s, then joined the march against them. Liberals were the champions of free speech who prided themselves on being trust busters; today they the pawns of the leftists/socialists. Banning free speech, enabling monopolies, and opening American markets to unfair Chinese trade practices are not liberal actions; taking billions from corporations in political contributions and out-spending Republicans three to one are not liberal actions, they are leftist/socialist practices. The mantra 'the end justifies the means' and rationalizing thought, speech and even verb usage is not liberal, but leftist/socialist.
The American Civil Liberties Union (ACLU) and the Wall Street Journal, to their great credit, came out against the leftists/socialists using Big Tech to ban free speech, with the ACLU even calling the sainted Mark Zuckerberg "ill-advised." We will see if the cancel culture is unleashed on them.
The editor of this esteemed publication wrote that corporations are not liberal. It pains me to say it, but I now must agree with him (can we still use him?); corporations can be and indeed are leftist/socialist but not liberal.  My opinion.