by Robert M. Traxler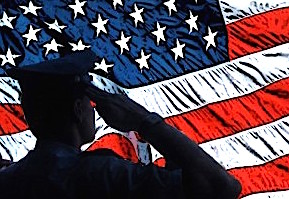 Environmental injustice: Is it the most important issue of our time? Is social injustice the major issue of our time? Is distributive injustice the most important issue of our time? Is procedural injustice the most important issue of our time?
Economic, educational, wage, health care, housing, food, water, internet access, transportation, carbon, and more are the most important issues of our time.  We quickly get the impression that "life is not fair;" what a revelation, a great oracle of our time should write that one down.
Try to find out what "social justice" is, and you find as many definitions as you do for the Green New Deal. The leftists are for fairness; not so fast, fairness of outcome yes, freedom of opportunity not so much. Equality is equal opportunity; equity is equal outcome.
The American liberals joining in with socialists and leftists to ban free speech; never in a lifetime did I ever think the liberal folks would call for the death of free speech. Have you noticed how mute the liberals have been on the censorship, blackballing and canceling of free speech? Terrified of the cancel culture and the sometimes-violent self-appointed judges of "just speech," they are complicit in the crime of censorship of political speech, the most protected of our freedoms.
Scrolling through cable listings I saw the old TV series "Car 54 Where Are You?" Today the question is liberals, true old-fashioned liberals who for a century were the champions of free speech and the First Amendment to the Constitution, where are you? The good folks who comment in this column will of course blame President Trump, and say such things as they do not like what people say, so they must cheer the death of free speech for our own good. Folks, you cannot make this stuff up.
Liberals turning a blind eye to billionaires canceling and censoring free speech to ingratiate themselves with The Peoples Republic of China so they can get even richer is not an action of a liberal; leftist yes, liberal no. Liberals calling for the elimination of fair-trade controls on China, eliminating good union manufacturing jobs in our nation, is downright strange and not liberal.
Liberals of old who prided themselves on questioning authority, standing up to the rich and powerful today are AWO (absent without outrage), even absent without questions. Members of the liberal media, a time-tested bastion of free speech, are now trying to remove differing opinions from the airwaves.
In the few instances, very few, when asked why the media is calling for the elimination of FOX News, they justified the call not to merely censor different opinion, but eliminate it altogether, by maintaining it, is a business decision. It could very well be a business decision, but think that over for a second — liberals censoring for profit? Liberals selling their soul for a few pieces of silver, or today, Bit Coin?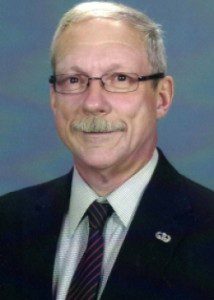 The left is outraged that we are a divided nation, the most divided we have ever been. Perhaps 800,000 dead American soldiers, Union and Confederate, (9,000,000 normed for today's population) and 1,000,000 dead Southern civilians (normed for population today) may differ with that. We are divided because we have different views; in a republic that is the normal way of things. In a national socialist dictatorship dissent is not allowed.
In a free nation dissent is allowed, even respected; today it is not shouted down in the public square of old, but not even allowed in the electronic public square, and by of all people, American liberals/progressives. Never thought we would see this day, pigs flying, cows jumping over the moon and its turning blue.
The new norm is the left outspending the right three to one in an election using millions from the rich and powerful, and hiding the fact from the general public by not reporting it in the mainstream media. Millions (bordering on a billion) from big tech, Amazon, Apple, Google and Microsoft, Bezos, Pichai, Schmidt and Zuckerburg to name a few, and liberals are as quiet as the proverbial church mouse about it?
A billion to pay the left to lift trade restrictions on China, a great investment for the robber barons of the early 21st century. Where are the progressives of the late 19th century who broke up monopolies and opposed the robber barons? Paid off and quiet, and terrified of the socialist cancel culture of the 21st. My opinion.