The Michigan Health Department, Gov. Gretchen Whitmer and the Michigan High School Athletic Association Wednesday afternoon announced winter high school contact sports can start Monday, Feb. 8.
This means girls' and boys' basketball, wrestling and competitive cheer can restart their engines wearing masks next Monday, but local people in the know insist O-K Gold Conference teams might begin having games as early as Tuesday, Feb. 9. The league will have a special meeting Friday to determine the schedule for the rest of the season.
The MHSAA already has determined that district basketball tournaments will start March 22 and 23.
I watched the televised press conference and noticed the governor missed a chance to make up and play nice with her detractors when asked more than once whether the "Let 'em Play" public protests had an effect on the decision to allow the kids to play earlier than what was threatened a couple of weeks ago.
Big Gretch, seeming to want to play "Tough old broad," said the protest effect was "none."
Too bad. Had it been me (and it wasn't), I would have acknowledged the protests from people who gathered in Lansing and testified before a House Committee as being part of a process. A process that included following the science, showing empathy toward players, fans and parents, and paying attention to the wishes of constituents. Nothing wrong with any of that.
I understand Big Gretch's need to show she doesn't simply bow to pressure, but sometimes a little better public relations can help heal our many wounds. I also understand and support her insistence on following the science.
This came on the heels of the governor performing the all-too-common corporate lying dance on the sudden departure of Health and Human Services Director Robert Gordon. By not dealing with the question effectively, we're stuck again with rumor and speculation.
My greatest disappointment was so many people being sucked in on a public relations campaign spearheaded by an anti-science Covid denier. She appeared at the House Committee meeting maskless to testify to Chairman Steve Johnson, who also was maskless (surprised?) and declared his opposition to allowing college and professional athletes to play basketball, but not high school athletes. It might have something to do with the availability and cost of proper testing.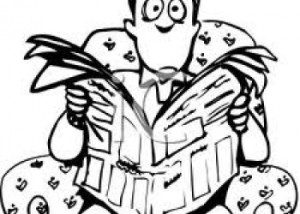 Townbroadcast columnist and contributor Couchman sent me a communication that said:
"Turns out Jayme McElvany (the Let 'em Play ringleader) is more than just a mom who wants her child or children to play HS. She doubts COVID data; COVID rules like face masks; doubts election returns; believes there's a cabal; child sex trafficking; there are Bible truths, New World Order; end times. She and her husband attended and promoted the 'Stop the Steal' rally on Jan 6.
"When the Michigan Advance contacted her about her Facebook group 'Jayme's Wake up Call,' where McElvany addressed the subjects listed above, she refused to answer, then took down the Facebook group.
"The tie-in is McElvany was invited to testify before the MI House Oversight Committee Jan 28… chairperson is Steve Johnson (R-Wayland). She spoke of student mental health, doubted COVID numbers and questioned Gov. Whitmer's orders. At least one Democrat on the committee noted the chair didn't have any health professionals testify."
So there is at least one downside to this development. Another is that it demonstrates just how high a priority athletics is, perhaps higher than education. The kids were told to pause in those indoor sports that involve contact. Those who bowl or swim were exempt because of low contact, low spread.
I've had friends in my lifetime tell me they wonder whether we sports-addicted Americans someday would be willing to sacrifice our children at the altar of athletics.