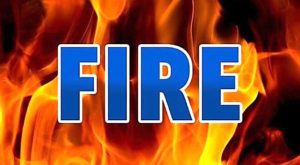 A structural fire at a Cobb Lake residence Saturday in Yankee Springs Township resulted in a total loss, but no one was in injured.
Firefighters from Leighton Township department, Martin Fire & Rescue, Orangeville volunteer department, and Thornapple Township Emergency Services (both EMS and fire), joined in assisting the Yankee Springs/Wayland Fire Dept.
Consumers Energy, the Michigan State Police, and the Allegan and Barry County Central Dispatch Centers handled all the radio traffic from start to finish, which amounted to more than seven hours.
"These firefighters worked long and hard in 10-degree temps," a Yankee Springs Department spokesperson said.
Leighton Township Fire Department moved into the Wayland station and handled a call while the firefighters were busy at Cobb Lake. Martin Township and Hopkins Area Fire Departments also handled a snowmobile crash with injuries in Wayland Township.
"It was a long and cold night, but, guess what? We all came home," the spokesperson said.
Lynn Fahrne, who coordinates a Facebook page for Gun Lake, commented, "All of these people mentioned here need a hardy pat on the back. These people were out in 10-degree weather last night for seven hours.
"Just my thoughts: Maybe when the EMS workers are in your area, we could try to get them a hot beverage or a pizza…. I deeply appreciate all for their services to our communities."