"What mighty contests arise from trivial things." — Alexander Pope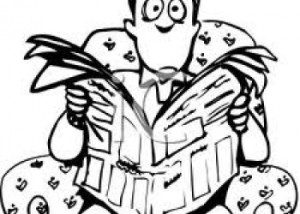 Upon reading the death notice for Norman G. Platt this morning, all the memories came flooding back, along with the troubling observation that seemingly harmless activities such as Little League baseball can bring out the worst in even the nicest people.
It's because our "special children" are engaged in the athletic arena, and sometimes it feels like emotions and rhubarbs can get out of hand.
Mr. Platt, from all accounts of people who knew him, was highly regarded as a solid member of the local community. That was further evidenced with his willingness to coach a new Little League team sponsored by Dancer's Fashions.
In those days, the sponsor brought the shirts and caps for all of the boys on the team, using the logic that the lads were walking and talking billboards for their businesses. But times have changed, as adult consumers pay good money so their kids can do free advertising for the likes of Hilliker, Hollister, Abercrombie & Fitch, Old Navy and Nike.
Back to the summer of 1971, my first season as a Little League coach because my stepfather, Wayne Goodwin, chose to graduate from Harding's Market to the Babe Ruth League with Bill's Tavern.
I had moderate success. I'd be telling a personal local version of a corporate lie if I said I wasn't interested in winning, like virtually everybody else.
But my fateful encounter with Mr. Platt was a blowout between Harding's and Dancers, in which my team was enjoying a 17-1 lead in the top of the sixth and final inning. I was dutifully allowing the youngest players (from 9 to 12 years old) to get into the action, and Dancer's was threatening with the bases loaded and one out.
The Dancer's batter ripped a ground ball to third base, where 9-year-old Kenny Stoken was playing. Kenny was very competitive and always trying to impress on me the idea that he deserved to play more despite his tender age.
He was right.
Stoken flagged down the grounder and didn't hesitate to toss the ball to home plate for a forceout. I didn't tell him where to throw the ball. He did it almost instinctively.
Norm Platt went ballistic. The way he saw it, Harding's was rubbing it in by stopping Dancer's from scoring its second run.
Platt screamed at me: "That bush! B-U-S-H!"
I didn't have the opportunity to tell him I didn't order the forceout and Kenny was trying to impress me to get more playing time. I don't think he would have listened anyway. He seemed deeply hurt by the idea that I was trying to crush a hard-luck Little League team that performed a lot like en expansion team in the Major Leagues.
That wasn't the only incident that occurred during my time as a Little League coach and later an occasional umpire. I personally witnessed and was the victim of tirades and strong language from people I customarily would regard as decent, honorable people.
It's just that they seemed to get carried away in the heat of battle, and said and did things that did not flatter them or advance their Citizen of the Year credentials.
I confess that I failed this test several times myself. But I never reached the fever pitch one man did when he accosted the umpire after the game and smacked him in the mouth, causing bleeding.
That's when things indeed have gone too far. And it happens a lot more often than we we want to admit.