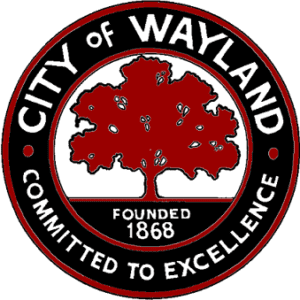 The Wayland City Council Monday night agreed to sell property in the industrial park that four months ago appeared to be stalled by price.
John Scholten of Award Enterprises last winter offered to buy the almost 11-acre parcel at 1065 133rd Ave. if he could get the same kind of deal as Josh Otto and Keith Nickels four years ago.
Nickels and Otto bought an oddly-shaped piece of land from the city in the industrial park in 2017 for $20,000 after it sat idle for more than 19 years.
Though Scholten's original offer was much lower than what the city wanted, he counter-offered $149,000, which the council accepted.
The property at 1065 133rd Ave. is near the corner with Division Avenue on the south end of the city.