by Robert M. Traxler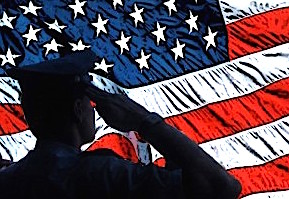 In a recent editorial our esteemed editor made the point that we all should still mask up, as no one knows for sure who is vaccinated and who is not. Fair point; I will still mask up even though I am fully vaccinated, but at this point COVID-19 is on scale with the common flu, thanks to the vaccinations of the most vulnerable among us.
Whether or not to voluntarily mask up is not the issue any more, it is socialized control of our lives; it is the government demanding we mask up that good folks object to. In the comment portion of the editorial, folks made the point that if you do not mask up and get COVID-19 you should die; no treatment should be offered or requested.
The point is at the heart of national health care debate; who lives and dies is a decision made by bureaucrats and bean counters with the "let them die'" socialists in charge.
One comment made the point that if you do not agree with the socialists' view on masking you need to die; folks, you can't make this stuff up. So, if it is not COVID-19 it could be smokers, drinkers, meat eaters, folks who use fossil fuels, old white men (the bane of the socialist movement), people who visited web sites not politically correct, or anyone who voted for President Donald Trump, along with folks who forget to use seat belts. The socialist attitude is contained in the old saying, 'the flogging will continue until morale improves.'
Callous and heartless are understatements when we discuss socialized medicine; medical care becomes a weapon to properly socialize our nation in the eyes of some, letting not properly socialized people die. The Soviet socialists did it with farmers who would not embrace collective farms, and the Chinese socialists did it with those who did not embrace the Cultural Revolution; tens of millions died in the name of unity and socialism.
People in our nation are saying the same thing, with no mask resulting in no lifesaving health care.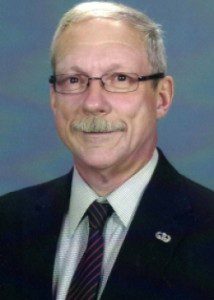 The problem is that the folks who will allow others die who could be saved because of conduct they deem unacceptable see no problem with such an attitude. One comment stated, "Better yet, forego any trips to the ER or being admitted to a hospital and ride out COVID in the comfort of your own home, or worst case, die at home. As an "independent American," you certainly won't expect "the government" to pay for home health care or hospice assistance because of your choice."
Wow! Here we have the socialist attitude, with anyone who disagrees with the government. Another comment stated, "Yes, let them die if too dumb to live. No medicine, no hospitals. If they do not agree with us, they should all die." Double WOW!!
Whatever happened to the American left who were compassionate and caring? They became true believers in National Socialism — a religion, a true belief system. They had already said that folks who do not believe in global climate change should not receive care for cancer; it is an easy step to add COVID-19 and anti-social behavior to the death list. The ultimate cancel culture.
If we believe in history as a teacher, it teaches us that in a socialist nation, the individual has no value, it is all about the collective, the larger good or group good, and individuals are expendable. Our democratic republic is unique, as is our Constitution, with individual rights and the Bill of Rights controlling government power and guaranteeing our individual freedoms.
It is something that must be tossed on the ash heap of history for the socialists to bring us to our knees. My opinion.