by Robert M. Traxler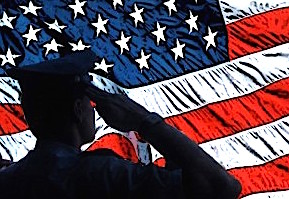 It was Memorial Day last Monday, a day to grill out, barbecue, party, spend money at the Memorial Day sales and enjoy the beginning of the summer season. Go to the lake, break out the boat, fish, ski, and race around, eat, drink and be merry, a day off, a Monday holiday, how great is that?  No school, for many a day off work or a day with holiday pay, how great is that?
The greeting is happy Memorial Day, have a great Memorial Day; for most the meaning and history of the day is forgotten or not given even a passing thought. It is a free country, and you have that God-given right in a free country to look at a holiday anyway you wish. I guess we should be overjoyed that the day has morphed from the annual mattress sale day to a day of most things being on sale.
Memorial Day started as Decoration Day, a day to honor the 360,222 Union soldiers, sailors, and marines and 258,000 Confederates who died in the Civil War. New research has increased the number of dead by more than 131,000, not including the 50,000 plus southern civilians, our costliest war by far. It would be 7,500,000 normed for today's population — and people say we have not atoned for the sin of slavery.
Less than 9% of living Americans have served in the military, with less than 0.4% of the population currently serving. The entire Department of Defense is smaller than the Army alone was when I entered service. Veterans are getting fewer as the World War II generation, the 16,112,566 veterans of that war, pass away, my parents and in-laws among them; very few are still with us.
It is good to have a day dedicated to our honored dead; however, we need to keep those who are serving in our thoughts and prayers every day of the year.
A debate exists between good folks who tell me that we need a draft to make people think about service, and those who do not feel that is a function of the military; they decry the fact that our young do not even give a passing thought to military service, so we need a draft, but I disagree. Having had the honor to command soldiers in both the draft Army and the volunteer Army, I will take the volunteer force every time.
The mission of the Army is not to socialize the young, or to force them to contemplate service; it is to close with, kill, capture or destroy an enemy through close combat fire and maneuver.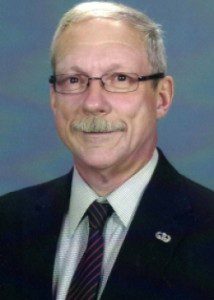 Please do not get me wrong; the draft produced some excellent soldiers, in fact most were outstanding. However, in a draft military soldiers and in two cases Marines (Viet Nam, WWII) were forced to serve, and a higher percentage were disgruntled about even being in the military.
In a conscripted force, eliminating the small percent who are substandard is a difficult process; it must be by design. To force those who just do not want to serve, to function at a minimal level, leaders at all levels found themselves spending 80% of their time on the bottom 5% of the soldiers.
The truth is that not all Americans possess the qualities needed to be a soldier, and noncommissioned officers and officers needed to spend an excessive amount of time with them, taking away from mission preparedness and unit cohesion, and it was unfair to the good soldiers in the unit. When the end of the draft came in 1972, 7% of the Army was absent without leave, in deserter status or incarcerated; after the volunteer force took full effect that number was less than .2%.
The volunteer force being small has the assets to increase the training of leaders at all levels and to remove those truly stupid things found in the conscripted army, such as painting rocks and spit-shining boots just before going to the field, or to paint or polish things that did not need to be polished/painted.
The volunteer force is smaller, bettered motivated, better trained and equipped, more lethal and capable. A draft is sometimes necessary, but a volunteer force is overall a much better Army.