by Robert M. Traxler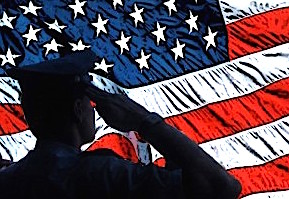 An article in the Washington Post quoted a speech by Dr. Aruna Khilanani lecturing at Yale, saying she had dreams about "unloading a revolver into the head of any white person that got in my way."
"The Psychopathic Problem of the White Mind," her lecture, not only included daydreams of gunning down white people, but also dismissed the possibility that any of her targets could empathize with people of color or understand racism. She said, "addressing racism assumes that White people can see and process what we are talking about."
One more example of the loving, inclusive, caring socialist movement. A person should ask if her point was wrong, but we are not allowed to question "Woke" culture, lest the cancel culture descends upon us hammer and sickle.
Dr. Khilanani went on to say when white people complain about her fee, she tells them the white mind is so screwed up, it is the price you pay for being white.
OK, folks, you truly cannot make this stuff up. A test I like to use is to substitute one race, sex, religion, or national origin for the one being ridiculed. If you substitute black for white in her lecture, would it be acceptable? No, no it would not, and she would have been canceled.
A story I like to quote comes from a book about the Battle of Gettysburg. A Union regiment is marching north on July 1, 1863. It is extremely hot and humid; a halt is called, and foragers are sent out to find water for the troops clad in woolen dark blue uniforms.
Hiding in a stream bed is a "John Henry," a runaway slave; John Henry is a character in Harriet Elisabeth Beecher Stowe's world-wide bestselling book Uncle Tom's Cabin. The man was starving and scared to death; he never thought he would find himself surrounded by an entire corps of soldiers, not knowing if friend or foe. The troops took him to the regimental commander, who directed the regimental physician to attend to him.
The men took up a collection and gave him clothes, money, and a map north. One of the senior NCOs, an Irish immigrant, in speaking of slavery told the colonel he damned any man who judges another by the group, citing his treatment at the hands of the English. The sergeant said that any man who judges another by the group is a peewit. A man should be judged as an individual and by his intellect, not his group.
I always felt this was the best definition of prejudice ever written.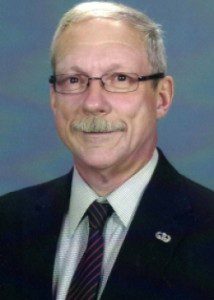 So, returning from 1863 to Dr. Khilanani at Yale, it appears that the good doctor, a physicist, is not as intelligent as the literate Irish/American Civil War Sergeant. To fantasize about mass murder is strange enough, but to disparage all "white folks," to judge us by the group, is just plain old-fashioned wrong.
Let's for a second replace white in her statement with black, Asian, native American, South Sea Islander and more; acceptable? Not by a mile, say it and the hammer and sickle wielded by the cancel culture will crush you — a double standard anyone?
To judge all police officers by the actions of less than .05% is as wrong as judging African Americans by the actions of the small percent who commit crimes, but who cares? It is politically correct to lump all police officers with the very few bad ones.
It is good that the socialist movement always goes from the sublime to the ridiculous. Lacking a common-sense filter, they go into areas Americans do not and never will support: letting people who disagree with them die without medical treatment, or shooting folks they disagree with in the head, defunding/eliminating law enforcement and releasing convicted felons en masse, confiscating the property of the rich, and eliminating the Bill of Rights.
Thanks go out to the extremely radical 5% who have always and will always destroy the socialist movement, those who will not face the facts that socialism always fails over time, leaving death and destruction in its wake.