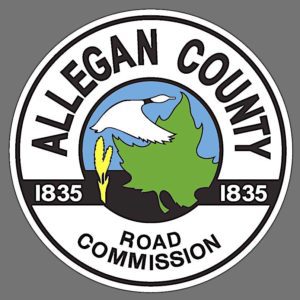 The Allegan County Road Commission is announcing a couple of road closures next week in this area to permit construction and repairs.
In Hopkins Township and Village, Phase 1 of a project on 128th Avenue between 20th Street and 19th Street will be closing Monday, June 21, for three to four days to replace culverts under the road.
In Phase 2, 128th Avenue between 22nd Street (Clark Street) and 20th Street will then be closed for four to five days to replace culverts under the road.
Road Commission officials ask motorists to follow the signed detours. The detours follow gravel roads and the ACRC will apply dust control ahead of the closures.
Cars can use 130th Avenue as an alternate route, but the weight restricted bridge prohibits large truck traffic.
All culvert work will be completed and open to traffic on or before Friday, July 2.
Another road closure is planned for Dorr and Leighton townships on 12th Street between 136thand 138th Avenue strating Monday, June 21, for a bridge maintenance project.
The closure will last about three weeks, please follow the signed detour.