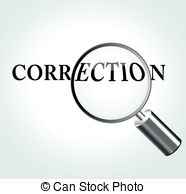 EDITOR'S NOTE: This story orginally and incorrectly reported the memorial party was to be held Saturday afternoon. It will be Sunday afternoon instead.
A memorial service for Jose Blanco will be held starting at 4 p.m. Sunday, July 18, at the Vann's Valley Event Center (formerly Hidden Valley Golf Course), 1069 126th Ave, Shelbyville.
Blanco died more than a year ago at Bronson Hospital in Kalamazoo. He had suffered several strokes over his last several years.
A member of the Blanco family that founded the rural furniture store more than 70 years ago at the corner of 10th Street and 124th Avenue, he graduated from Wayland High School in 1961 and Western Michigan University in 1973.
He and his late wife, Christine, were well known for their community activism and support for progressive causes. He met Christine while attending Western Michigan University, where she was a foreign exchange student.
Mr. Blanco was active in politics, serving as Wayland Township supervisor for one four-year term and he ran for State Senate, losing to William VanRegenmorter in 1994. He also lost a bid to be Wayland Township clerk.
Among his survivors are brother George, sisters Carmen and Sylvia, and three sons, Sebastian, Lucas and Christopher, all Wayland High School graduates.
A light dinner will be included in the festivities. Those who attend are welcome to bring memories and stories.