"Only Neanderthals question science"— CNN
by Robert M. Traxler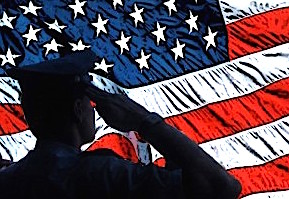 Would you like to have high density, low-income housing built next to you in Dorr, Wayland, Martin, Hopkins or Moline, No? Then you are a racist.
Do you live in an area without mass transit, do you drive a motor vehicle to and from the store or work? Guess what, you are a racist.
Do you have a mailbox, that symbol of right-wing racism and bigotry one on par with the Saint Andrews Cross, the Southern Cross, the Confederate Battle Flag, the Stars and Bars? Who knew?
The federal government is quietly floating trial balloons to see if requiring all communities to allow high density government subsidized housing, a grab of local government power, would pass the smell test to the media and many voters in our nation. How this would get past the Bill of Rights is a mystery, but so are several things done to our nation today.
The right of elected officials in our local townships and cities to zone a community the way they wish within broad general state and federal guidance, guidance that is in my opinion is a violation of the 10th Amendment, must be done away with. A grab of federal power in the name of (pick your buzz word) social justice, anti-racism, housing justice, income justice, environmental justice, anti-mailbox justice — whatever the socialists can come up with to justify a federal power grab.
This concept is not new; President Barack Obama tried it on a limited basis in 2009, in Westchester County New York — a racist bastion of right-wing Neanderthals? Hardly, as Bill and Hillary Clinton, Alexandria Ocasio-Cortez and many notable New York liberals lived there. The government said that the county was guilty of structural racism; folks, you can't make this stuff up.
Single family homes with "large lots," a whopping 1/8th of an acre with open lawns and trees and shrubs, were anti-environment, as they did not have mass transit to save the planet on its way to then end of all life due to climate change (a new term in 2009), formerly called global warming.
People mow grass using energy, electric or gas, feed lawns and plants with chemicals made from petroleum, thus killing the planet.  Folks who live in suburbs and (horror of horrors) in areas that allow single family homes with lot requirements larger than 1/8th of an acre that do not allow you to take buses, taxis, or walk to stores, schools and work are low density, making mass transit unprofitable, even unfeasible.
In Westchester County they were told they needed to change zoning to allow very high-density, low-income housing or lose federal funds. The very affluent community had the resources to fight the government, and it never happened; the plan to expand the program quietly went away. But never fear, the social justice folks know what is better for your neighborhood than you do, so it is back.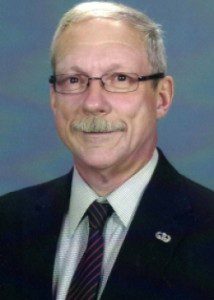 The American dream, a single-family home of your own, is a mark of a racist. African Americans, Hispanics, Muslims, Women, Asians — most want to work hard to save up the down payment and purchase a single-family home, but, of course, they are all racist just as soon as they sign the papers and get the keys. Folks, you cannot make this stuff up.
Communities with building height restrictions are racist, as high-density housing needs to be in a multi-story structure to be the most cost effective. The social justice mob will call this a conspiracy theory; they need to look at President Joe Biden's infrastructure plan and read Senator Cory Booker's proposed law before they dismiss this objection as a vast right-wing conspiracy.
A conspiracy like CRT, the 1619 Project, and COVID-19 not being a naturally occurring virus, global climate change not being 100% settled science ending the world in 2030, or officer Sicknick being bludgeoned to death by radical right wingers.
A white picket fence, barbeque grill, green lawn, rose garden, mailbox, swing set and bird feeder are racist, who knew?  My opinion.
By the way, do you know that the United States Capital Police have opened offices in California and Florida to investigate "threats against Congress?" The Capital Police Board works directly for the Speaker of the House Nancy Patricia D'Alesandro Pelosi, as she controls their paychecks, and they are federal agents with all the authority and power that entails. If this does not deeply concern you, it should.