by Robert M. Traxler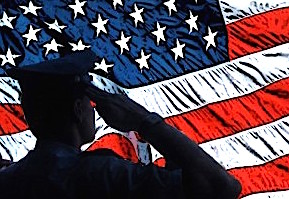 Jim Crow on steroids? Any law the wonks and cancel culture disagree with.
We keep hearing references to any voting law that reverts to the law before the last election and the COVID-19 "emergency changes to voting laws" as Jim Crow on steroids. Our president said it and it was mimicked hundreds of times by the Democrats and the compliant and unquestioning media, a group that has become mostly a vast echo chamber for the socialist movement.
The logical question is, what were Jim Crow Laws and how are things like voter identification so much more onerous than they were before COVID-19?
According to Encyclopedia Britannica "Jim Crow law, in U.S. history, any of the laws that enforced racial segregation in the South between the end of Reconstruction in 1877 and the beginning of the civil rights movement in the 1950s. Jim Crow was the name of a minstrel routine (actually Jump Jim Crow) performed beginning in 1828 by its author, Thomas Dartmouth ("Daddy") Rice, and by many imitators, including actor Joseph Jefferson. The term came to be a derogatory epithet for African Americans and a designation for their segregated life."
Jim Crow laws banned African Americans from voting by using poll taxes and literacy tests. For African American voters, there were Jim Crow laws that singled out African Americans and forced segregation in schools, housing, transportation, medical care, jails, bathrooms, water fountains, parks, theaters, restaurants, houses of prostitution, pools, phone booths, and even cemeteries.
The goal was to prevent any contact between black and white that could be seen as promoting equality. Jim Crow was the law, and jail was the penalty for violations.
So just how is requiring all voters of all races colors and creeds to identify themselves more onerous than "separate but equal?" Damned if I know. The party line is that white people have access to personal identification and people of color do not; folks, you can't make this stuff up.
Our vice president said that people in rural areas do not have the ability to copy documents, citing a nonexistent requirement to submit a copy of your identification to vote. Well, we all live in what most Americans would classify as a rural area; have you seen any separate but equal signs at places that copy documents?
Many of us have a printer for our computers, a shocking revelation to our vice president. We even have computers, and even those of us in Dorr Township have indoor plumbing and electricity, Madame Vice President.
The rhetoric is over the top stupid, but very logical according to the media and their puppet masters in the socialist movement. Jim Crow laws were dehumanizing and plain old-fashioned wrong. The return to voting laws that were in effect before COVID-19 is nothing even close to the separate but not very equal days of Jim Crow, let alone "Jim Crow on steroids."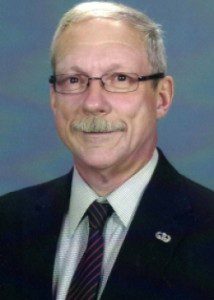 Who in the media will call out the socialists on this outrage? Not one damned person, as they live in stark terror of the cancel culture, wonks, terrorists, and in fear of losing their employment and destroying their futures.
On a separate subject. Censorship is needed for our own good, said the White House spokesperson on July 16. Socialism needs intimidation and a big brother spying service in every neighborhood to be successful. The White House is working with Big Tech to monitor and censor anti-vaccine language on your social media pages; think that one over and ask yourself what is next.
The First Amendment be damned; the government using big tech as an enforcing agent or as Jen Psaki's White House press person said in defense of working with Facebook to get what they deem only "trusted content" to the public, is censorship plain and simple. This is scary stuff, but cheered by the left.
Psaki also remarked that if a user is banned from one platform "for providing misinformation," as determined by the government, that user should be banned from all others. Please note the word all meaning silenced, canceled, banned. This action is the government censoring the public, not a "private business."
Let us hope the midterm elections can overcome the unfair media and cancel culture in social media and put us on a road back to a United States that follows the Constitution.
My opinion.