The Martin athletic program is feeling the sting of a shortage of referees. The Clippers were forced to play football Saturday rather than the customary Friday against Gobles.
A poster on the Martin Pride Facebook page reported today:
"We are going to have to make a few changes to some sporting events and events revolving around our sporting events. I'm very sorry about this, but we have a shortage of officials for football. Our football assigner just confirmed with me last night that we should come up with a plan B for our Sept. 24 football game against Bloomingdale that happens to fall on our homecoming. Here are the changes we need to make.
Homecoming will be on Oct. 15.
Next week (week of 9/20-9/25) the changes we are making — We will play our varsity football game against Bloomingdale at 7 p.m. Thursday, Sept. 23, so we will also change the times of the volleyball games against Delton, which will get moved up an hour. We will have JV start at 4:30 and varsity to follow (roughly 5:30).
Last two home varsity football games will stay the same and we have officials for both those games. So here are the events that will take place with those last two home games. Versus Mendon Oct. 8, (Could be two undefeated teams playing). Before the game – Senior Night. At halftime – Hall of Fame ceremony.
Versus Marcellus Oct. 15 (another good team, playoff team last year). Before the game – Fire and rescue tribute; at halftime – Homecoming."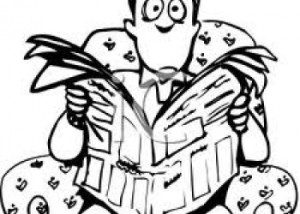 While this news is disconcerting, I published a column two years ago about the developing referee shortage.
"Some say the reason is boorish behavior of fans, particularly parents of players, who make the refs' jobs a lot harder. I maintain there are a couple more reasons, perhaps more compelling.
"I submit the change in seasons for boys' and girls' basketball, making them the same, and the toxic masculinity of players and coaches present even greater challenges.
"I got in touch with an old friend, 1974 Wayland High School graduate Pat Wilde, who retired from being a basketball official not long ago, to ask for his take. He said:
'Sadly it's the way it is now. No one hesitates to curse in public now, including the F word. Disrespect is just a way of life. In high school sporting venues, a big problem is the lack of game management, like an AD or mature faculty staff member in attendance to monitor the crowd and then take action when necessary. It can be done. It used to be done.
'Then you see college coaches going ballistic on TV and feel they can now do the same. Then their players see this and follow suit. Then the fans, etc. Is violence next? Will the cops have to be a larger presence?
'When I started officiating, you cut your teeth doing freshman/JV games and you worked at not engaging with fans and seeing where the line was drawn for you as far as a coaches behavior went. It wasn't easy, but you eventually, after many games were able to block out the noise and just ref.
'Now because of the lack of officials, new referees and others without a lot of experience get thrown into varsity games and then are bombarded with this crap from coaches, players and fans before they really ever learn how to deal with it, so they just hang it up. It's not worth it.'
"Several years ago, a court ruled that boys' and girls' basketball seasons should be at the same time, turning the tables on having the girls play in the fall and the boys in the winter. It was a ruling that benefitted very few and was almost universally opposed by players, fans, coaches and even the Michigan High School Athletic Association.
"One particularly negative side effect has been that basketball referees must do boys' and girls' games, and in some cases, on the same night, such as Southwestern Athletic Conference contests. That has increased demand and decreased supply.
"Toss in bad behavior from players, parents, coaches and fans and you have a recipe for future disaster."